Looking for safe, natural alternatives but
don't know who to turn to for help?
Sick of being offered only drugs and surgery,
but no real solutions?
Start Your Health Improvement Plan

1. We gather information on your overall state of health:
Your healing capacity
Mineral balance
Hormonal balance
Immune function/inflammation
Identify food sensitivities
And much more

2. Once we know what is happening in your body biochemically and what is causing your symptoms, we:
Show you what foods to eat to normalize your body chemistry
We give you supplements specific to your needs that will give your body more energy and information to optimize your healing process.
Help you with other lifestyle factors such as exercise, sleep, and stress reduction.
Track your progress to make sure you are actually feeling better!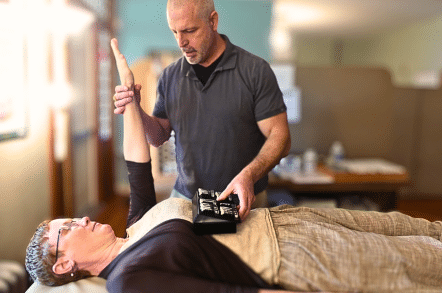 Nutrition Response Testing
This biofeedback technique uses muscle response to find areas of stress in the body. Through this analysis in conjunction with your lab results, we can determine the exact nutrients you need to supplement your diet in order to bring about balance and improved health. We also use it to guide our visit-to-visit care.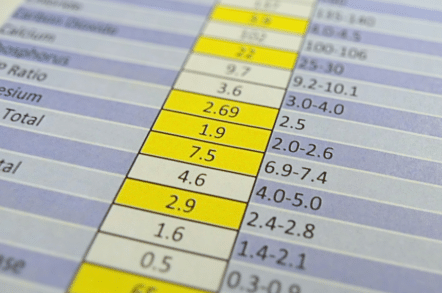 Advanced Lab Testing
Our lab testing is different. We focus on NUTRITION and FUNCTION, not disease. Using in-depth testing and functional lab ranges, it's our roadmap to find the root cause of imbalance. We don't test based on symptoms. Instead, we run our standard panel on every patient, which looks at key areas of the body so that no stone is left unturned.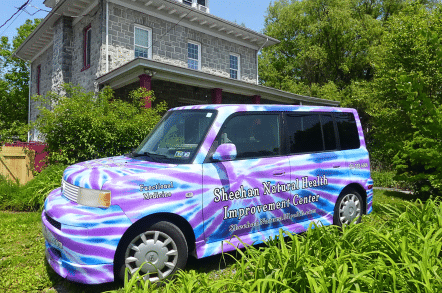 In-Person & Virtual Consults
Our practitioners consult with patients at our Lancaster, PA office, and virtually via phone consultations.
Our services include:
Affordable functional lab prices

High-quality, whole-food supplement protocols

Personalized diet recommendations

Progress reports to show your rate of improvement
I absolutely love working with Keith and Laura. They have helped to identify and treat some health issues that I have had for years! Rather than just treat symptoms – they look for root causes and help you become more healthy. Real healthcare!  D.K.
Dr. Sheehan has a passion and gift for helping his patients get better naturally through diet, exercise, and supplementation using nutrition response testing. He is very thorough and always takes his time to answer all your questions. I've been to a Medical Doctor for eczema, chest pain, and other digestive issues which never got to the root of my health problems. Dr. Sheehan has gotten to the root of my issues I no longer have back pain and an added bonus I lost 48 lbs in a little over 4 months. He's also a great Chiropractor. His staff is friendly and always welcoming. My only regret is not going to him 11 years ago when I first heard about his practice. I highly recommend Sheehan Natural Health and Improvement Center to anyone who wants to live their best life naturally!
I was a mess…couldn't get my dr to see me and was getting the run-around…told me surgery is my only option…not doing it. I went to Dr Sheehan and I never looked back. I had gallstones, terrible skin, and stomach issues. Dr Sheehan looked at me and said he could help and he did. I feel fabulous. The girls in the office are awesome. So helpful and kind. I can't say enough about Sheehan Natural Health and the people there. I recommend them to anyone with a problem.
I've been going to Sheehan Natural Health for 6 months now. I had tried to get help from several medical doctors who said they couldn't find anything and were very dismissive. I was getting worse and desperate for help. At Sheehan Natural Health I was heard and helped. Dr. Sheehan, his wife Laura, Jennifer, Liz, and Becky all give me the attention and help that I need. They are all very knowledgeable and good at what they do. I'm getting better now and I'm so grateful for the natural approach to good health and this group of good loving caring people who have helped me from the very first day.
Introduction to the Thyroid The thyroid is a small, butterfly-shaped gland in the neck. It plays a vital role in maintaining the body's metabolism and growth. The thyroid produces hormones that regulate many of the body's functions, including metabolism, heart rate,…
What is the Healthiest Diet? If you have been a patient of ours, you probably know there are many dietary strategies that can work very well to get you healthier and feeling better. The best diets out there minimize or eliminate…
Female hormonal symptoms. They're rampant! At almost every stage of life, women are subject to all kinds of symptoms related to their monthly (or lack of) hormonal fluctuations. Too much estrogen, estrogen dominance, low progesterone, high male hormones, too much…
Didn't find what you were looking for?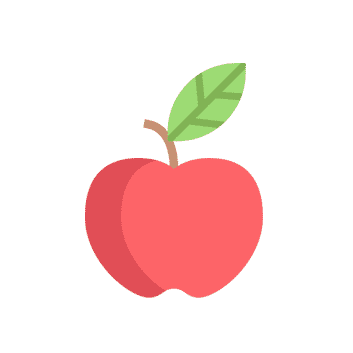 Nutrition
Learn more about Nutrition Response TestingSM

Functional Medicine
Learn more about Functional Medicine & Advanced Lab Testing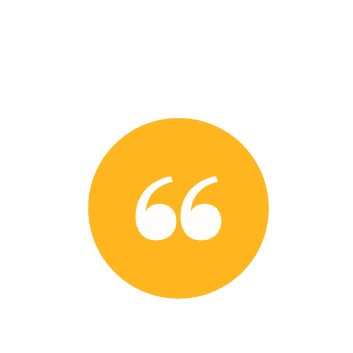 Testimonials
Read more success stories and learn what health issues we have helped in the past