Simple Actions to Prevent Respiratory Illness
Below are two simple methods to keep handy for prevention or if you or your family member have been exposed to a respiratory virus such as COVID-19.
Method 1- Povidone Iodine Nose and Mouth Rinse
There is evidence that using a povidone iodine mouth and nose rinse can inactivate the COVID-19 virus and help stop transmission. 
Step 1: Buy your supplies. You will need Povidone Iodine from the drug store, a neti pot for the nasal rinse, and some filtered water. (Do not use distilled water for this unless you add a pinch of sea salt to it).
Step 2: Dilute your iodine. Add 2 Tablespoons of povidone-iodine to 1 cup of filtered water. This is a 1% iodine solution.
Step 3: Gargle with this solution for 30 seconds.
Step 4: Rinse your nose with this solution using a neti pot.
Perform this once a day for prevention, and once every 4 hours if you feel you may have been exposed to a respiratory illness. 
Method 2 – Nebulized Hydrogen Peroxide
Step 1: Make your saline. Either buy some sterile saline at the drug store or make your own by mixing 1 teaspoon of sea salt in 1 pint of filtered or distilled water.
Step 2: Get your hydrogen peroxide. You need 35% food-grade hydrogen peroxide. You can buy this at the health food store. Don't use regular drug store stuff as it has some irritants in it.
Step 3: Dilute the food-grade hydrogen peroxide in your saline. Put 1/4 teaspoon of the 35% food-grade hydrogen peroxide in 15 ounces of saline. This is a 0.1% solution of hydrogen peroxide. 
Step 4: Get a nebulizer. You can buy one at the drug store, Wal-Mart, or Amazon.
Step 5: Fill the nebulizer cup with your hydrogen peroxide solution and use it per the nebulizer instructions. Do this once a day.
Sources: 
Chopra, A., Sivaraman, K., Radhakrishnan, R., Balakrishnan, D., & Narayana, A. (2021). Can povidone iodine gargle/mouthrinse inactivate SARS-CoV-2 and decrease the risk of nosocomial and community transmission during the COVID-19 pandemic? An evidence-based update. The Japanese dental science review, 57, 39–45. https://doi.org/10.1016/j.jdsr.2021.03.001
Cervantes Trejo, A., Castañeda, I. D., Rodríguez, A. C., Andrade Carmona, V. R., Mercado, M., Vale, L. S., Cruz, M., Barrero Castillero, S., Consuelo, L. C., & Di Silvio, M. (2021). Hydrogen Peroxide as an Adjuvant Therapy for COVID-19: A Case Series of Patients and Caregivers in the Mexico City Metropolitan Area. Evidence-based complementary and alternative medicine : eCAM, 2021, 5592042. https://doi.org/10.1155/2021/5592042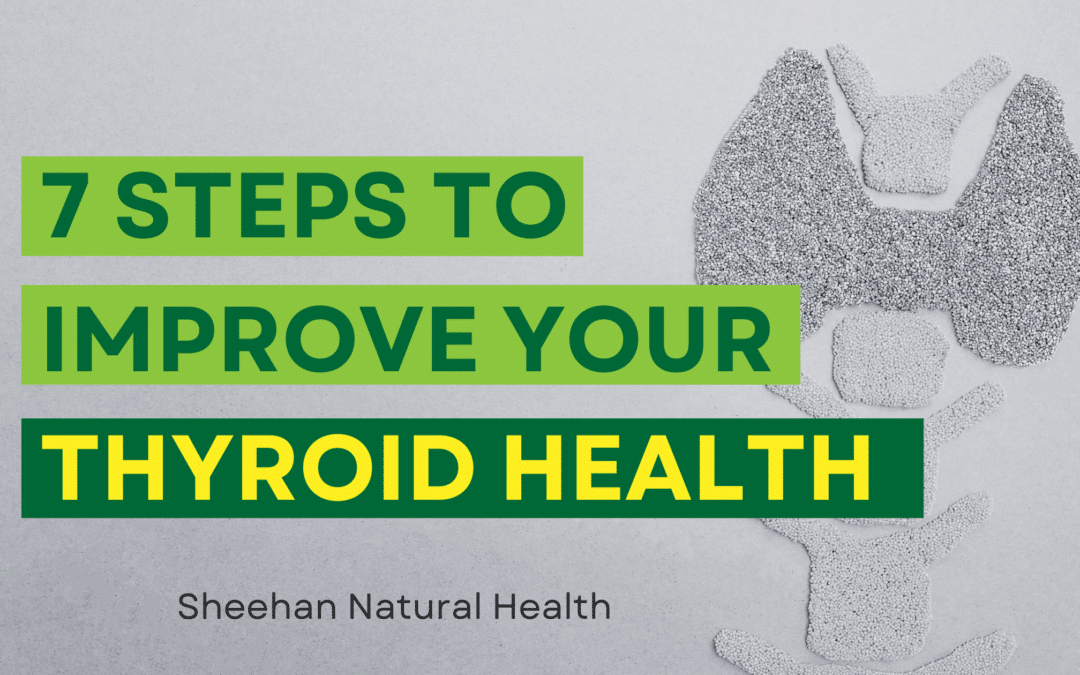 Introduction to the Thyroid The thyroid is a small, butterfly-shaped gland in the neck. It plays a vital role in maintaining the body's metabolism and growth. The thyroid produces hormones that regulate many of the body's functions, including metabolism, heart rate,...